If you have been involved in an Auto Accident and you live in Tampa, give us a call.
Dr. Edelson has been treating people who have been injured in a car accident for the past 22 years. Even being involved in a 5 mph collision can leave permanent injuries. It is common for people who have been involved in an auto accident, not to feel any pain for several days or even weeks. The reason is that scar tissue takes some time to form, which then can be very irritating to the surrounding nerves.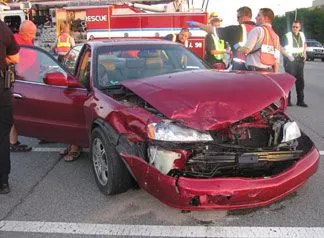 Dr. Edelson will do a thorough exam and he will recommend that x-rays be taken.

Chiropractic treatment is by far, the most effective treatment for auto accident injuries.

Call (813) 831-8321 or (813) 495-0526 for an appointment today.
Press Release: http://www.free-press-release.com/news/200904/1238598175.html